Mr Chen is very patient with his students and is clear on his teaching. He ensures that he does plenty of research into every General Paper topic that he teaches us. Furthermore, the lessons with him are always engaging and entertaining, which brings about a different and enjoyable light to the otherwise dull and boring subject.

Shu Zheng, YJC (GP U to B)
Through Wei Lun's dedication, I have improved tremendously in my General Paper writing skills. Wei Lun's diverse knowledge has deepened my understanding of past and current events. In addition, his well-organised lessons have allowed me to be well equipped with the relevant skills for both General Paper 1 (essay) and 2 (comprehension). Thank you Wei Lun!

Matthias Lu, SRJC
Kimiya provides a unique and effective approach to help you ace General Paper. We relook at the often neglected skill of good grammar and language. Our tutor realises that in order to score well, one needs much more than mere content.  At Kimiya, we incorporate good language with application and content, to ensure that you reach your full potential in General Paper. In tandem, we inculcate the ability to decipher, digest and analyse General Paper comprehension passages effectively.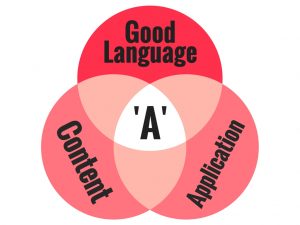 Therefore, one can expect the review of grammatical rules; varied and interesting ways to discover content; and finally, the chance to develop one's writing. One of our aims is to help students enjoy General Paper and gain the crucial lifelong skill of good language. On top of this, students would reap the short term benefits of scoring well in the General Paper examination.
Join us on the journey of effective, efficient and strategic learning!
About the Tutors
Ms Julia Chan is a PSC scholar with a 2nd upper honours degree in English Language. She was a VP at 2 schools, was HOD of English and English Literature at Nan Hua High School and was a GP teacher at Anderson Junior College. Her extensive teaching experience leads to her deep understanding in the English Language, molding her strong belief in customised teaching that caters to students with varied linguistic skills and from different language backgrounds. She will be taking the graduating batches' classes in Kimiya Learning Place.
Mr Chen Wei Lun obtained his Bachelor of Arts (Honours) from the National University of Singapore (NUS). With regards to teaching and tutoring, he previously taught History in a Junior College (JC). There he assisted his General Paper (GP) colleague with knowledge in political theory. His students have hailed from the Primary to the JC levels in the subjects of English, History and GP. Various topics interest Weilun – law, sports, literature, classical music, finance and ethics among others. Where possible he draws links between the different disciplines and subjects. Overall, he hopes to help students grow holistically over the long term.